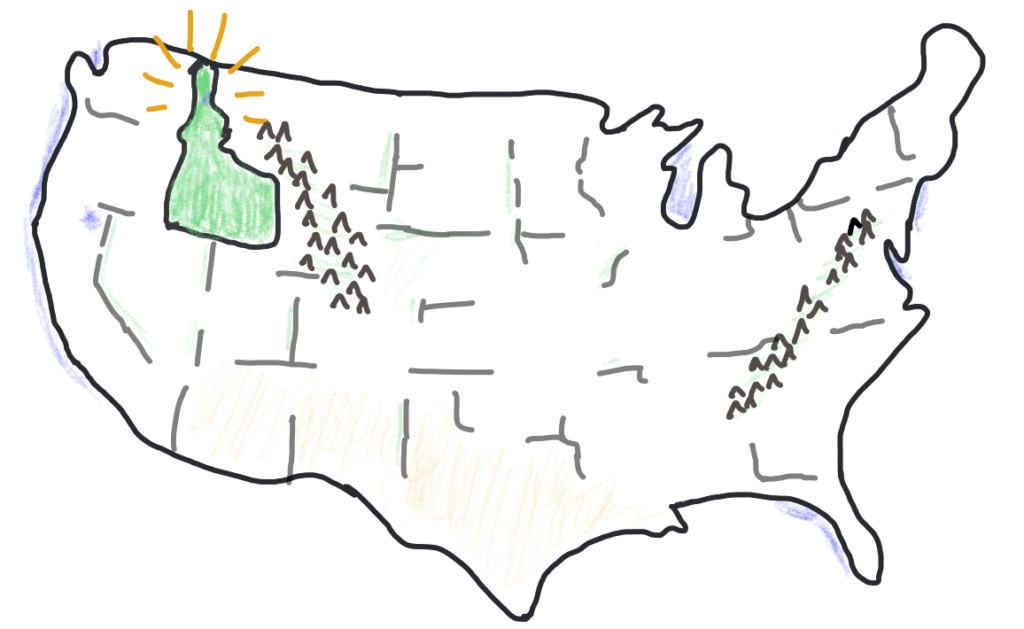 Hi! My name is Jonathan Wold! I've been working at home in the tech industry for 10 years and I've spent the last 9 years living in North Idaho.
I've traveled the U.S. and lived in multiple states, including California, Oregon, Washington, Florida, Texas, Indiana, Missouri, Virginia, North Carolina, and even Puerto Rico. Of all the places I've traveled and lived, North Idaho is my favorite.
With four seasons, 3 big lakes (and numerous small ones), four ski resorts within an hour, a growing tech scene, a great airport within 45 minutes (Spokane), excellent internet access, and a Costco (!), North Idaho has it all.
Local photos taken by Joshua Wold and myself.
What are some of the benefits we've found?
Low cost of living, especially compared to the big cities
Access to the outdoors – hiking, biking, camping, climbing, you name it.
Amazing restaurants and "things to do" year-round.
A tech-friendly community with great co-working spaces
Generally great Internet (fiber ramping up!) and Starlink Internet coming soon for folks living out further
A great place for your parents to retire
Are you interested in making the move? I'd love to help you! At the moment, there are two ways I'm focused on helping:
Answering questions – I've learned a lot and I'd love to share. If I don't have an answer, I'd love the opportunity to find it.
Connecting you with housing – If you're looking to buy, you've probably got that covered on your own. There are a lot of great realtors out there and websites with listings. If you're looking to rent, though, it can be difficult to find a place. I know how to find rentals that don't show up in the usual places.
If either of those are helpful to you, here's what I'm doing:
You can email me or text me (530-416-2216) and I'll do my best to answer any and all questions you have. If I don't have an answer, I'll find someone who does. I'll keep it up until I can't keep up.
I've created a list of available rental properties, sourced and curated from local providers. I'll create and share a list of available rental properties, sourced and curated from local providers. I update the list once per week.
There's no cost or catch.
Join NorthIdaho.io
Every Sunday night I send out an email with a link to the updated list. Want to get that email? Add your name name and email address below. You'll receive an email from me immediately (check "Spam" if it doesn't show in your main inbox) and then you'll be on the list for the next update.
---
NorthIdaho.io is supported by:
Stephanie Guyton, Realtor®
Stephanie is passionate about helping others and providing exceptional services. Her goal is to find the ideal property for you by putting your needs first. She is excited to share with you the beauty of North Idaho and all the opportunities that are waiting for you.